About
My story
My name is Annie-Pier Raymond. I am the founder and designer of APRT Créations.
My company was established on July 12, 2016 in a small workshop in Drummondville.
It all started on a spring day, when I decided to make an infinity scarf. I easily get chilly and I'm not a big fan of jewelry. I had several compliments on my creation. So I decided to set my creativity free and go public.
One thing led to another and APRT Créations has become more and more defined. My company offers everyday trendy clothes and accessories for the women of today. All products are handmade in Québec.
Being a kinesiologist by training, but a seamstress by trade, I was able to create and develop my own line of sportswear based on knowledge integrated during my studies. I am constantly looking for quality fabrics that ensure comfort in all the sports we can practice. The cuts are adapted to your body in order to respect your range of motion and fitness.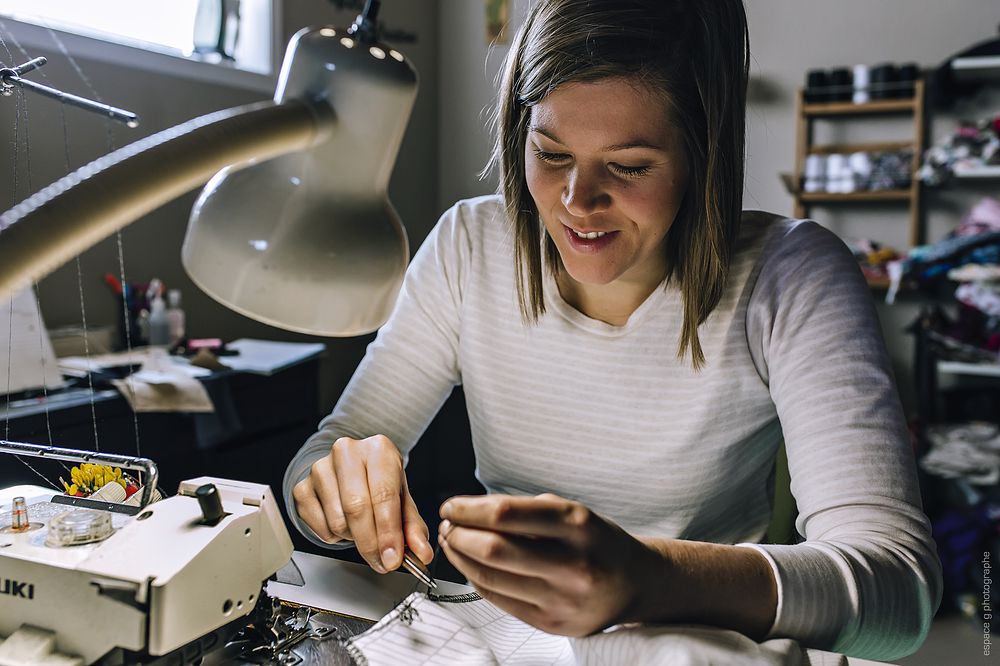 Why APRT Créations?...
It was important to me that the name of my company would reflect my designer name, the person that I am.
APRT Créations is the name that reflects all the creations that I make.
In the abbreviation "APRT" there is the word ART in capital letters and the abbreviations of my first and last name: Annie-Pier Raymond. It's a unique and unusual name that refers to the person I am and to my creations, that are unique and entirely handmade!
Every moment of my life, I have always wanted to create. It's my way of being fulfilled and proud of the life I lead. I take the inspiration of the moment to create the work of art that will please to some people.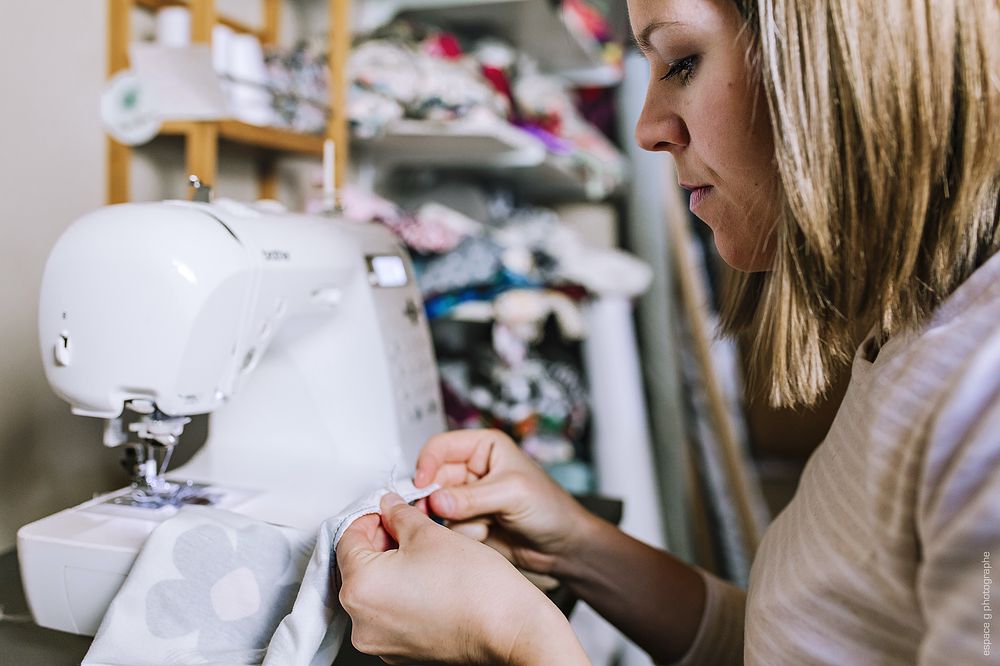 The workshop
The workshop is located in Drummondville. We rely on online shopping as it is so accessible. We do have another workshop located in Sorel-Tracy where some of the productions is handmade. We understand that it can be hard to shop online as you can't touch fabric and try on clothing that is mhy we have a great guarantee that is offered to APRT customers, that of returning and refunding all items that do not meet the expectations of loyal customers *.
*Some conditions apply.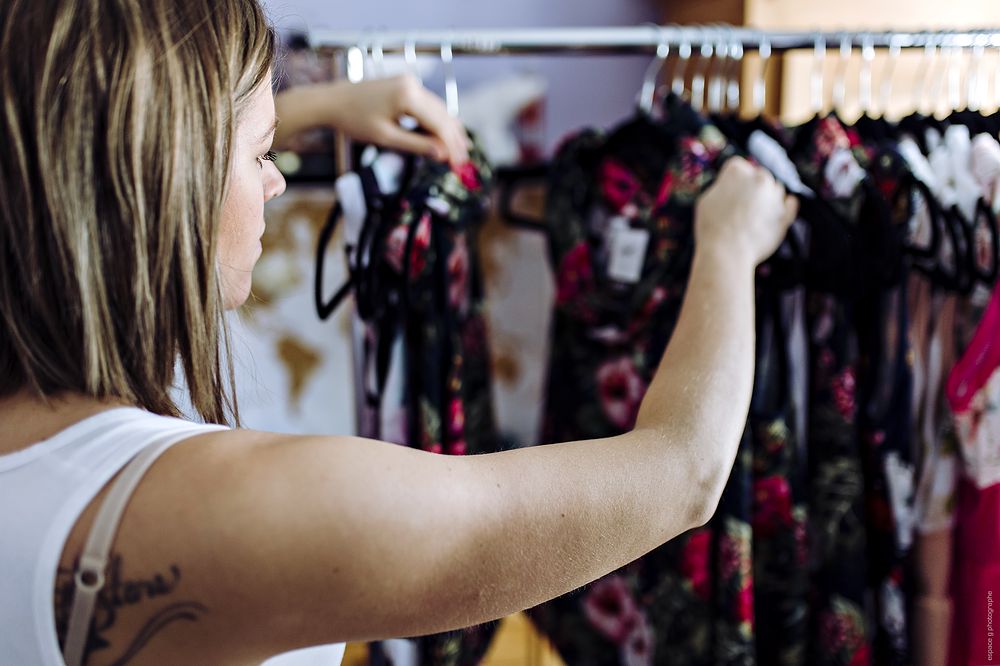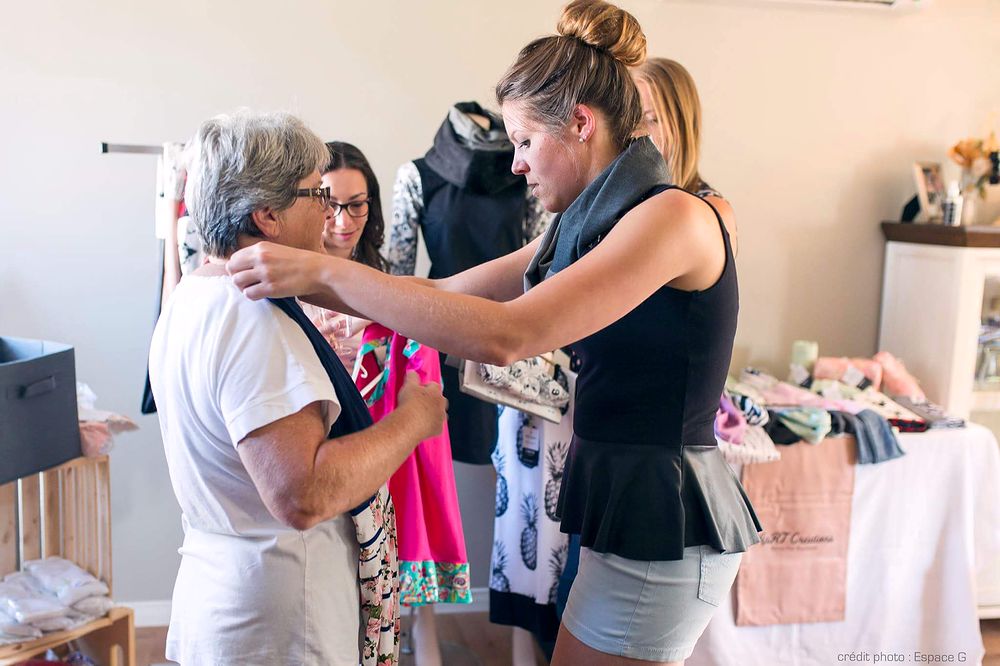 Our speciality
We offer women's clothing, made in Québec. We have developed two categories of clothing: a casual collection, but also a sports collection for active women or simply, for those who want to spend their day in comfortable clothing that is adapted to the body's movements and that quickly wicks away perspiration. The fabrics are mostly stretchy. We even offer a wide range of clothing for everyday wear.
Our team
Judith Lagotte - Production assistant
Judith is a gem! She owns her own workshop in Sorel-Tracy and manages 50% of APRT Créations' clothing production. She's meticulous and productive. One could not do without the quality of her work, her energy and the business meetings, that are very enriching and/or sporting.
Bobby Raymond - Shipping assistant
The man of the team!!!!! The preparation and shipping of the parcels is done by Bobby, who takes care to fold and label your clothes so they can be shipped to you. In addition to packing meticulously, he makes sure that the clothes have no defects.
Evelyne Bélanger - Graphic designer
Since January 2019, Evelyne and I have been working on exclusive APRT prints to make your clothes unique, but also to reflect the woman you are. Evelyne lets her imagination and her feelings lead her creativity. The final results are always amazing.
Audrey Chaperon - Accessories production assistant
Audrey, being a wonderful hairdresser, produces several APRT accessories. She also takes care of Annie-Pier's beautiful blonde hair!
Cynthia Côté - Communications & marketing
New to the team since 2020, Cynthia has been writting blogs and newsletters, focusing on what's new and essential at APRT. Her dynamism and her professionalism make us very proud to bring consistency and even surprises!
Be sure to follow us on our social networks (Facebook & Instagram) so you don't miss anything. The APRT community is real and authentic. Some events come in different forms throughout the year and places are always limited.


Thank you for buying local and choosing APRT Créations

- Annie-Pier