Fall-Winter 2019 Collection
FALL-WINTER 2019 COLLECTION
 -Chart -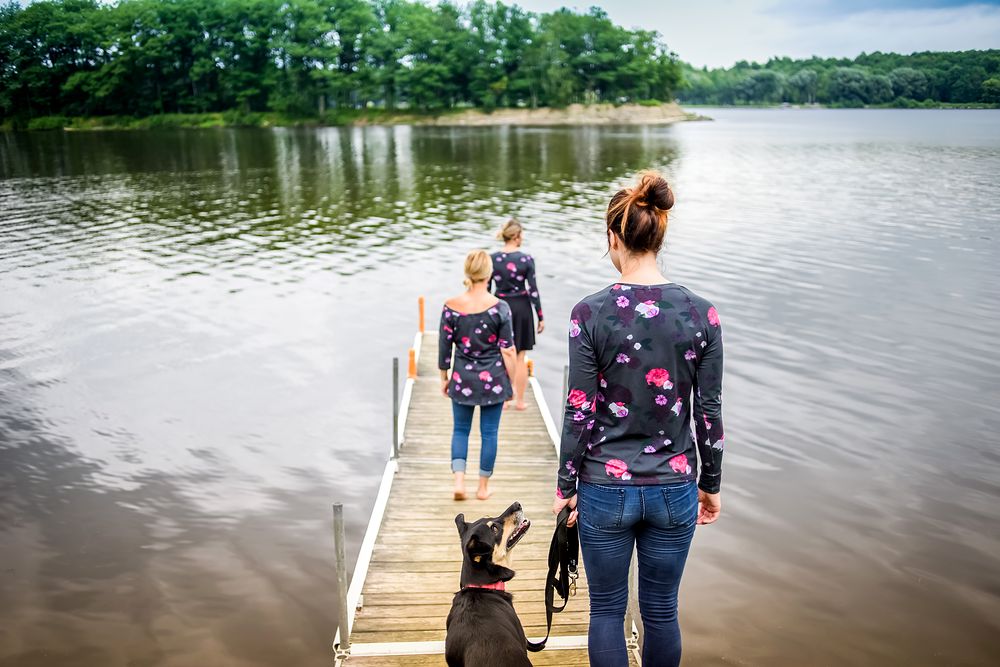 Last Wednesday, under a beautiful cloudy summer day, at 32 degrees celcius, we were ready me and my two APRT models to do the photo shoot for the next fall-winter 2019 collection. We would have much preferred a cold day and less damp so that our rosettes passed under the flat iron do not reveal their real identity (hihihi). IN SHORT, we had great pleasure posing under the lens of Andréa, a photographer with a style and clarity of her own. Her company is called Photo mille mots and I wouldn't have seen my first session with this wonderful woman!
The session was very effective. After a 1h30 session, everything was in the pocket or rather, in the camera :)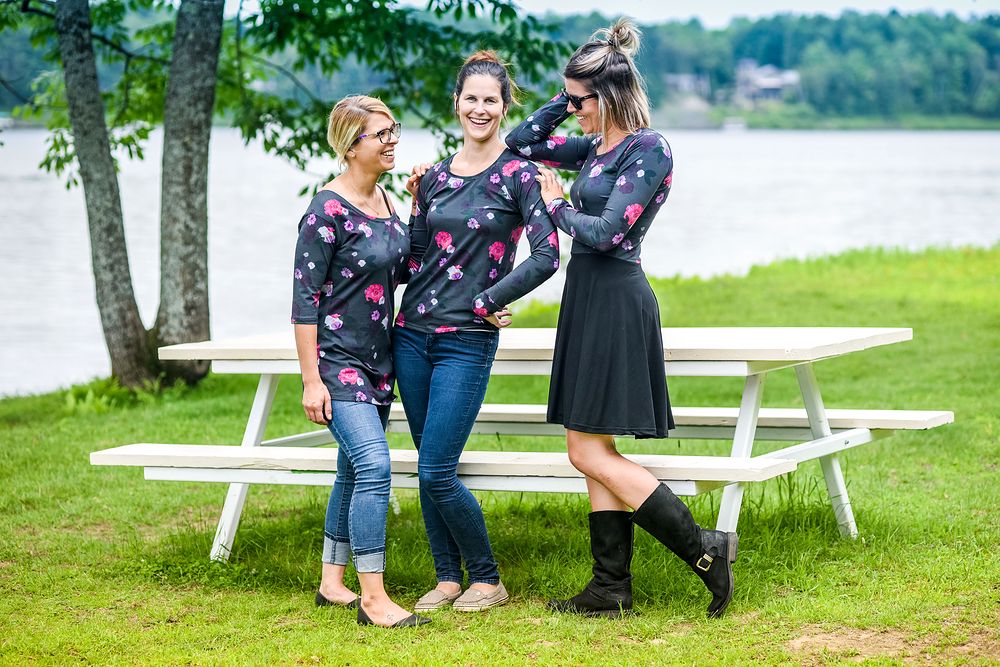 Now that you know how our session went, you probably want to know more about the reasons and the release date huh?
For the first time, APRT gave the package with a 100% exclusive collection.
What does it mean We are therefore going to offer you 4 fabrics that APRT and a graphic designer have designed together. Evelyne Bélanger by her name, does a really superb job and has a level of creativity that goes to my head too :) . You won't be able to find these fabrics anywhere else in the world because they are copyrighted, a copyright that prohibits copying or display outside of the textile..
We are therefore going to offer you:
2 patterns in a sports fabric (fabrics from our new supplier that you love so much)
2 patterns in a cotton/lycra fabric (a little more casual, not necessarily sporty)
To make shopping more pleasant, you can therefore shop for 3 different pieces of clothing in each pattern. YAYYYYYYYYY! You will have the choice pi that, it's wonderful!
You know what?
With experience, I realized that very often 1 fabric is not only made for 1 garment. I like to bring it back to life in several creations. It makes it accessible, the customers are happy and the losses at the workshop are reduced (the planet is happy).
RELEASE DATE:
THURSDAY August 15, 2019 at 6:00 p.m.
Be there my lucky gang!